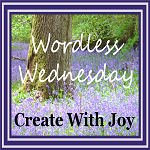 I'm linking up with Joy at
Create With Joy
and a few others for another week of Wordless Wednesday blog hop! This week, I'm honoring our beloved German Shepherd, Koda Bear who passed away July 19, just 5 days ago. She was the most perfect dog: very sweet, a mother-hen to our children and granddaughter, very smart and just all around the best dog ever. You can read about her story
here
. In the meantime, enjoy some of the best pictures we got of her while we had her. Thanks for stopping by!
The day we brought Koda home
I eventually didn't even mind all the shedding
Chillin' out with her best doggie bud, Shelby
She'd do anything for the girls!
The morning of her surgery


She loved her bones
Koda and her little "pups"
Your turn to link up with some of your fabulous photos!